Another case of women assaulting came into light after a girl called Mahima Kukreja started sharing her personal chat screenshots where she exposed the true face of the guy who had been asking girls for their nude pictures. He used to post his nude pictures.
This guy is none other than Utsav Chakraborty, a YouTube and a stand-up comedian from AIB. Utsav had been sending such pictures to many girls. It was revealed when many girls shared the screenshots of their chat box. Not just this, he has been asking girls for their nude pictures as well.
When the organisation (AIB) got to know about the incident, they immediately pulled down all the videos from their channel which featured Utsav. The comedy group AIB shared messages on social media platform, which said, "We are also aware that by extending safe working spaces and a collaborative environment to people like Utsav, we have contributed towards a toxic environment that can be scary and unsafe for women. And so we are sorry for any part we may have played in the tolerance or furthering of such behaviour."
"If these allegations result in any investigation, the team at AIB would be willing to cooperate and extend full support to it. Also, pending the result of any such investigation, we are immediately delisting every single video on our channels that feature Utsav."
The group also said that Utsav will no longer be a part of the organisation and they apologized if they have hurt anyone or made them feel uncomfortable by any means.
Other comedians such as Varun Grover, Aditi Mittal and Kaneez Surka have called out the person.
After the case went viral, Utsav apologized for his behaviour in a series of tweets which read, "To be honest, from all accounts, I've been a piece of s**t. And I will try to do everything I can work past that. There was no excuse. I know inconsiderate and entitled. Even in this narrative, when this whole thing started, I kept looking at myself as the victim," he wrote.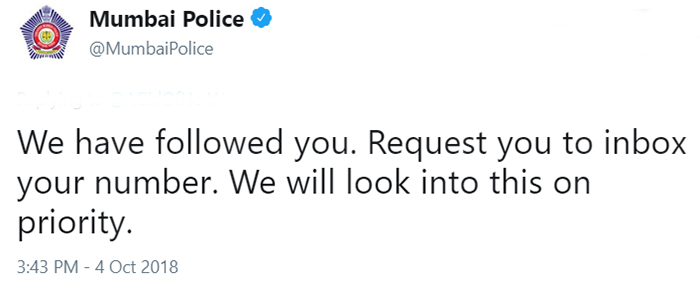 Mumbai Police took note for the same and have replied to the tweet of the girl saying, "We have followed you. Request you to inbox your number. We will look into this on priority."
Condemning the shameful act of the co-worker, comedian Kunal Kamra said, "We as a scene, specifically the men here, need to re-examine everything right now. I myself am guilty of being part of a culture where we haven't listened to the women. And this is the wakeup call we need we are listening. And we believe you."
For more interesting stories download the Lopscoop application from Google Play Store and earn extra money by sharing it on social media.