Your username or email address

Log in
Enter the email address for your account and we'll send you a verification to reset your password.

How One Of The 1st Planned Cities Chandigarh Inspired This Cop To Turn Sonipat Into A Verdant Town

Today he spends 30 lakhs rupees to make Sonepat greener and greener.

posted on 09/26/2018 17:34:49
For police constable Devender Sura It was love at first sight. Sura was deployed in Chandigarh, one the first planned cities of our country. It was planned by the Swiss-French architect Le Corbusier. And it did not take much of a time for him to fall in love with the city's green roads and streets. Its then and there that he decided to transform his hometown Sonepat in Haryana, in the same way. Today he spends 30 lakhs rupees to make Sonepat greener and greener.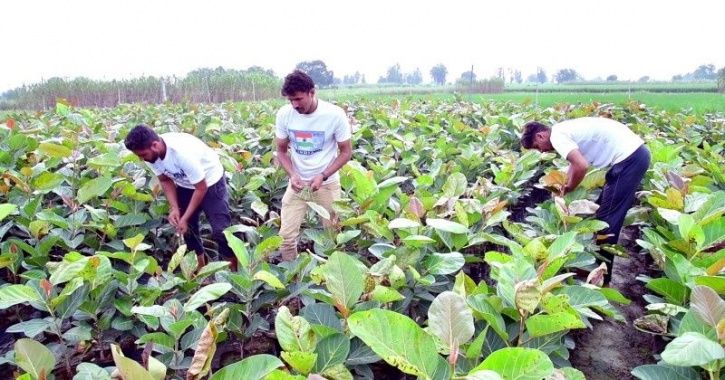 Sura started his green crusade in 2012 and by now he has covered more than 152 village panchayats. Though he started alone but today he has around 2000 volunteers spread across Haryana state.
Asked this 30 year old cop about his passion and he says, "When I first saw Chandigarh after joining the force, I got mesmerised by the beauty of the city and certainly greenery was the core of that beauty. I thought of doing the same with my city Sonepat and decided to follow what Corbusier had done—[plant] one type of tree on one road. Corbusier chose Pilkhan and so did I."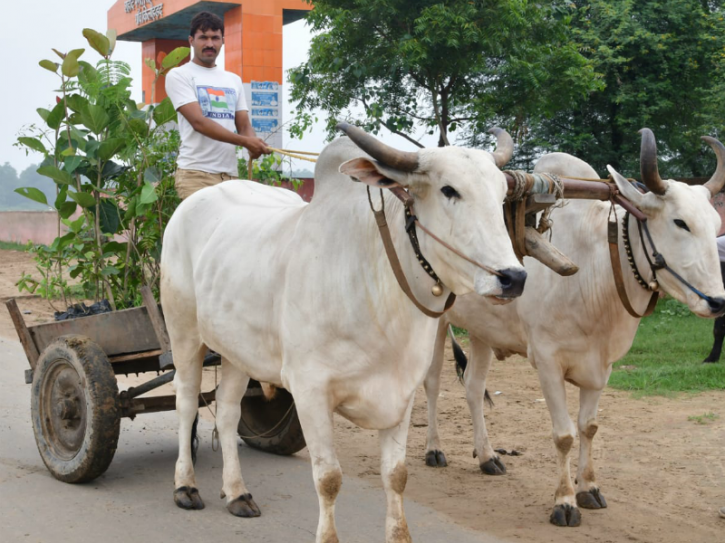 Though Sura has a huge team but when it comes to funding, he is the only one who shell out money from his pocket. He claims that he has already spent 28 to 30 lakhs of Rupees in six years on planting trees.
So how does he run the house? Sura's father is an ex serviceman who looks after the daily need of the family with his monthly pension. His father currently works as a guard in a Bank.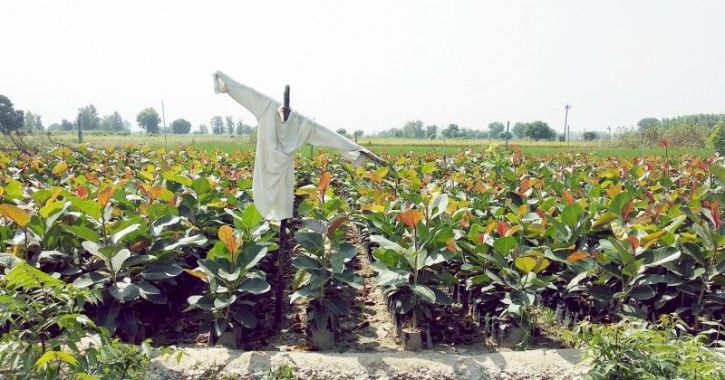 Sura initially started out by purchasing plants and saplings from private nurseries, but soon realised that this was an expensive way of realising his dream. So for cost cutting, he started purchasing plants in bulk from farmers in Uttar Pradesh. This brought the cost down almost by half. However soon this too became unaffordable and he decided to live with farmers and learn how to grow plants and nurture them. After spending about two weeks of learning, he set up his nursery across a piece of land, for which he pays a rent of ₹50,000 per year and has supplied plants across the state, ever since.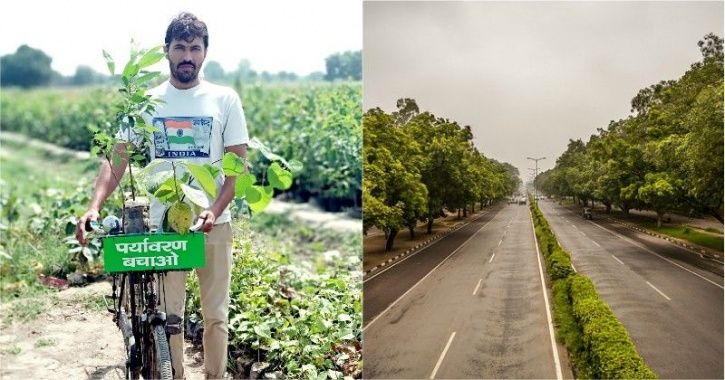 About his obsession with Pilkhan tree (Ficus infectoria), he said that Pilkhan grows faster which helps to make the area greener quickly. I too decided to plant it in my city. Pipal is another tree which people love to plant because it too covers a large area and helps in keeping surrounding coolers with its dense its dense shade.
Sura's volunteers take the initiative of transporting plants from the nursery and plant them across ashrams, schools, temples, panchayat plots and any other open public space that severely lacks greenery.
For more interesting stories download the Lopscoop application from Google Play Store and earn extra money by sharing it on social media.
Add you Response
㑼
How One Of The 1st Planned Cities Chandigarh Inspired This Cop To Turn Sonipat Into A Verdant Town