Your username or email address

Log in
Enter the email address for your account and we'll send you a verification to reset your password.

5 Ways To Spice Up Your Office Desk

Add things that make you happy and inspire you.

posted on 09/11/2018 18:18:54
You spend a major part of your day sitting in front of your work desk, working. So, why don't you try decorating that space? This will personalize the desk area and give you sense of belongingness. Add things that make you happy and inspire you will surely help you boost up that productivity.
1. The first step in the process starts by cleaning your desk. This cleaning should be done by using wet wipes or washable duster that cleans the wood surface or tables with ease. Once the desk is completely clean then you start with the decorating process.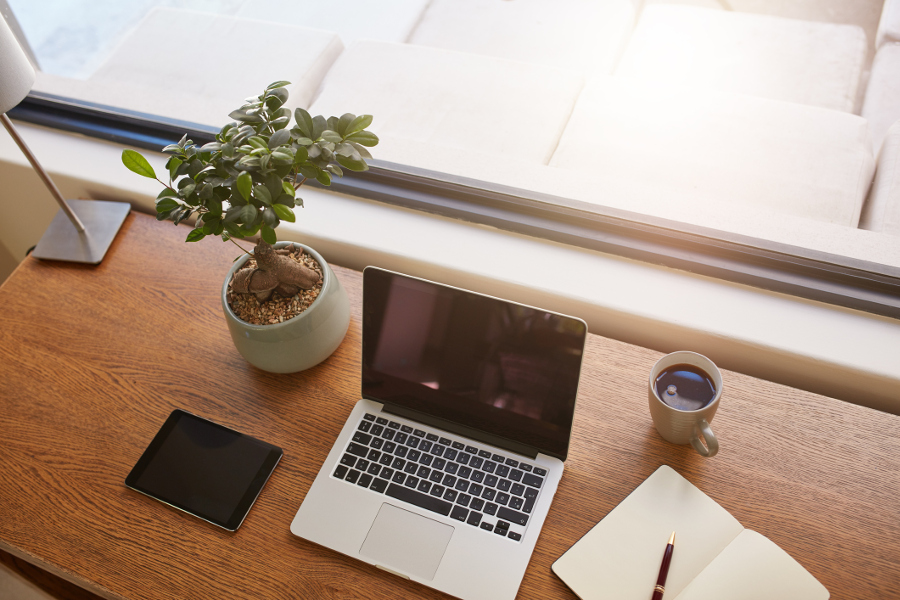 2. Adding plants at your desk is a good option that you can try. Plants not only purify the air around you but also give out positive energy. They can increase the productivity by 15%. You have a variety of options to choose from. If you are not into watering the plants daily then you can add plants like a succulent.
3. Most trendy decorating idea that is getting famous among teens and adults is the empty glass jar and bottle idea. More and more people are decorating their spaces with theses containers. All you have to do is paint something from the outside of the container or bottle and put fairy lights inside the container.
4. The other option that you can try is by putting pictures of your loved ones. You can use cute small frames for putting the pictures. You can also pin the pictures on the board. Make sure you don't overdo with the pictures as it will take away the seriousness of a professional life.
5. Another idea that you could use for decorating your work space is by doodling. You can doodle different designs and quotes or anything that you like. Use colours in it and frame it or just place it on your board. You can also get the patterns printed.
For more interesting stories download the Lopscoop application from Google Play Store and earn extra money by sharing it on social media.
Add you Response
㑼
5 Ways To Spice Up Your Office Desk