Your username or email address

Log in
Enter the email address for your account and we'll send you a verification to reset your password.

Here Is What Saif Ali Khan Has To Say On Sacred Games Controversy

The first Indian series on Netfilx, Sacred Games has been in controversy after its release.

posted on 07/16/2018 12:03:52
The latest India's first series on Netflix, Sacred Games has been appreciated by viewers and has also created a buzz the internet for the cinematography and the script. The series stars Saif Ali Khan, Nawazuddin Siddiqui and Radhika Apte in the lead roles, and it has been in the controversy for its graphic content, abusive language and take on the Indian politics.
Recently, a member of the Congress party filed a petition against the show for showing the controversial scenes on former PM Rajiv Gandhi. On this Congress president and Rajiv's son Rahul Gandhi took a matured step and responded to the controversy by tweeting, "Father lived and died in the service of India. The views of a character on a fictional web series can never change that."
When Saif Ali Khan was asked to comment on the same, he said that he feels one could get killed in India for simply giving voice to their opinions. Saif is playing the role of Sartaj Singh who is Mumbai cop and he has received praises for his role in the series.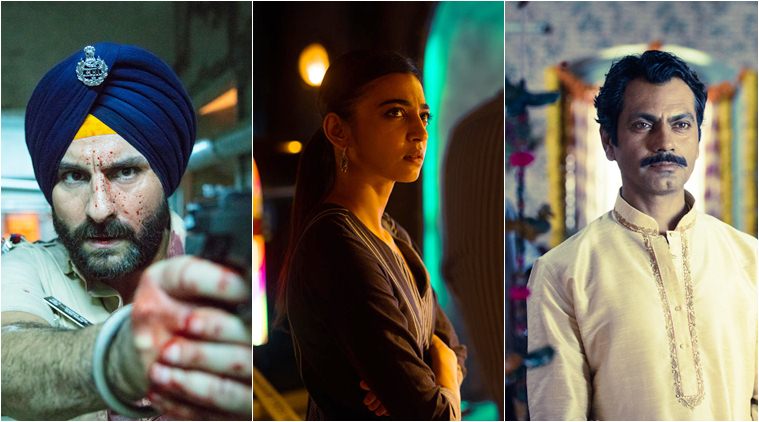 "If you date someone from the wrong caste, somebody will kill you in some parts of India. That's just the way it is. I don't know how much you can criticise your government in India, somebody might kill you," Saif said in a recent interview to The Quint.
"It will be deeply frustrating if something happens to the show. If someone says you can't air this or if Netflix is discontinued. Then that will be my turn to be outraged," Saif added.
For more interesting stories download the Lopscoop application from Google Play Store and earn extra money by sharing it on social media.
Author: Amit Singh

Add you Response
㑼
Here Is What Saif Ali Khan Has To Say On Sacred Games Controversy