Your username or email address

Log in
Enter the email address for your account and we'll send you a verification to reset your password.

Rashtriya Ekta Diwas: Birth Anniversary Of The Iron Man of India

Nation Celebrates Birth Anniversary Of The Iron Man of India

posted on 10/31/2017 16:27:59
Sardar Vallabhbhai Patel was a great leader and he is still remembered for his efforts to unite India. He played a major role in uniting more than 560 princely states with the Union of India after the country's partition. People in India are celebrating birth anniversary of Sardar Vallabhbhai Patel and Rashtriya Ekta Diwas (National Unity Day).
The celebration of Ekta Diwas was announced by Prime Minister Narendra Modi in 2014. He is also known as founding father of Republic of India and his thoughts were inspiration for people across the country at the time of independence. Prime Minister Na rendra Modi on flagged off run in New Delhi, called the 'Run for Unity'in Major Dhyan Chand National Statium on the 142nd birth anniversary of Sardar Vallabhbhai Patel.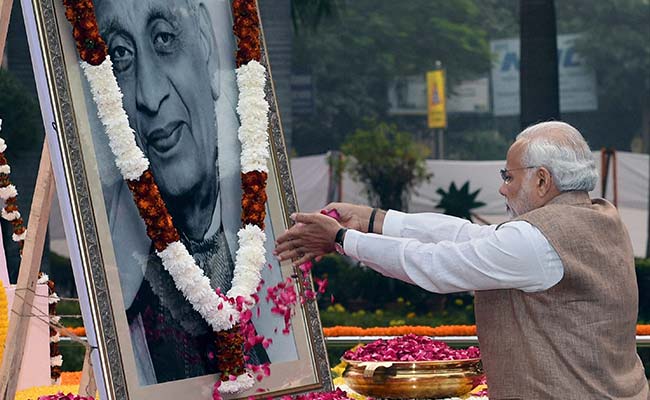 "The youth of India respects him (Sardar Patel) and his contribution toward the building of our nation," PM Modi said. "Till the time we don't respect that diversity (unity in diversity), diversity will only be a term and won't be of use in nation-building," the Prime Minister said. Further added,"India is a country full of diversity. Unity in diversity is our speciality," Prime Minister Narendra Modi said before flagging of the Run for Unity in New Delhi on Sardar Patel's birth anniversary.
To mark the birth anniversary of the great leader, let's check out some of his golden words.
#1
#2
#3
#4
#5
Like, comment and share with your friends and family.
Add you Response
㑼
Rashtriya Ekta Diwas: Birth Anniversary Of The Iron Man of India