Bhutan is a unique country both culturally and environmentally. Perched high in the Himalayas, it is the world's last remaining the Buddhist Kingdom. It has developed the philosophy of Gross National Happiness; where development is measured using a holistic approach of well-being, not just based on the gross domestic product.

Bhutan is a must visit the country if you need, some time off the rat race in your own country. The peace offers to the soul is magic. Throughout the country, you will mostly experience European-like weather, thus adding to its charm. It is a country which cherishes its history and its traditions. The people are friendly, calm and helpful.


Thus, if you want your life to slow down for a week or so, plan a visit to Bhutan: the land of mountains, monasteries, and magic. You will never regret your decision, I bet.

If you are a citizen of Bangladesh, India, Nepal, Singapore or Thailand, then you have access to direct flights to Bhutan, otherwise, you will require at least one flight change at any of these destinations. So, ensure that you meet the visa requirements of those countries before transiting through them.


Special information for Indian travelers:
Travel time from Bagdogra Airport to Jaigaon/Phuentsholing by road is around 5-6 hours depending on traffic jams. As there is only one airport in Bhutan, thus, you can also enter the country using the western border of India-Bhutan by road. Jaigaon to the Indian side and Phuentsholing to the Bhutanese side are the border towns.

No permit is required for entering Phuentsholing. However, the entry gate from India closes at 20:30 (IST). Bhutan time is a half hour ahead of Indian time. You can stay in hotels in Phuentsholing without a permit. A permit is made at Phuentsholing for an onward visit to Thimphu and Paro only. For visiting other places in Bhutan like Punakha or Bumthang, a permit is made at Thimphu.

Indians do not require a visa to travel to Bhutan but they require a permit. Obtaining the permit may take as long as half a day. Permits are issued at Phuentsholing. Identification proof like Voter ID Card or Passport is needed. Please note that Aadhar Card is not accepted as an identification proof in Bhutan.


The Indian currency is widely accepted. The official currency is the Ngultrum (Nu.), which is pegged 1:1 with the Indian rupee (₹). So, Bhutan is one country that is neither expensive nor cheaper to the Indians.


Bhutan offers so much to experience. The major towns that are a must visit are: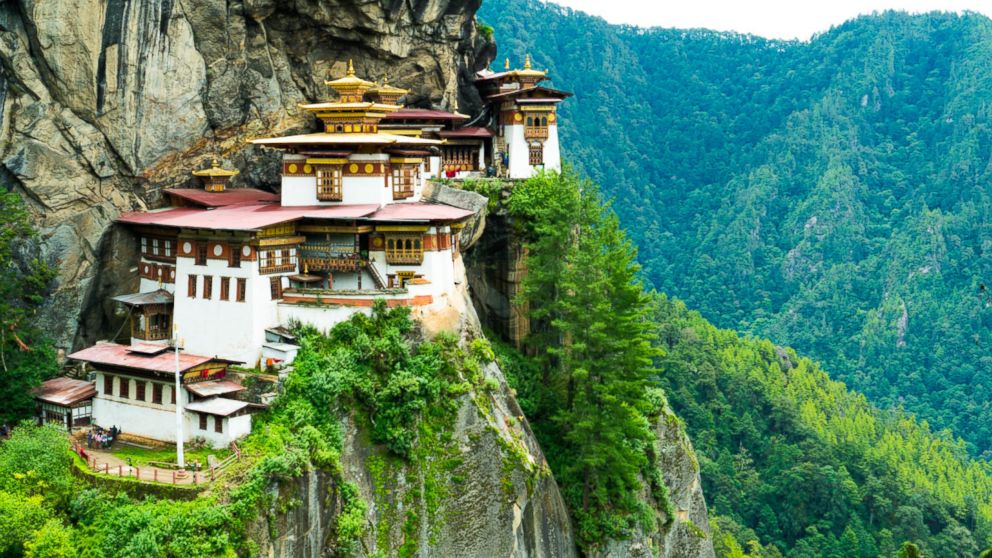 Thimphu: The capital city of Bhutan offers local sightseeing and shopping markets. Local sightseeing includes Buddha Dordenma Statue, Memorial Chorten, The postal service museum and a shop where you can buy stamps as well, The clock tower square etc.

Punakha: If you are into adventures sports, river rafting is a must. There are monasteries and dzongs also to look around. Do stop at Dochula Pass for a mesmerizing view of the Himalayan ranges.


Paro: This city offers a beautiful and well-maintained market which is a treat to wander around. There are museums and dzongs to see too.Bhutan is primarily a non-vegetarian state, but they do offer vegetarian delicacies. So, don't worry. Dishes like Dal Makhani, recipes of Paneer, Veg momos and chowmein are always available. Try the Bhutanese cuisine as well especially Kewa-Ema -Datshi ( a potato and chili dish served with cheese) and Red rice.


Things to take care of:


Bargaining at shops is not acceptable to most shops in the country.They give their kings the same status as that of Gods, so be careful in conversations. Plucking flowers, littering etc. are offenses punishable by law.


For more interesting stories, Download the
Lopscoop application
from Google play store and earn extra money by sharing it on social media.