Your username or email address

Log in
Enter the email address for your account and we'll send you a verification to reset your password.

Never Imagined 'Badhaai Ho' Would Change My Life, Says Gajraj Rao

''It's a miracle, it's magic," says Gajraj.

posted on 10/29/2018 17:46:06
'Badhai Ho' is doing great business worldwide. Ayushmann Khurrana starrer movie has done a great deal of business even more than what it was expected from it by the actors themselves. It was the first time that two films of one actor released together and both showed good business on box office.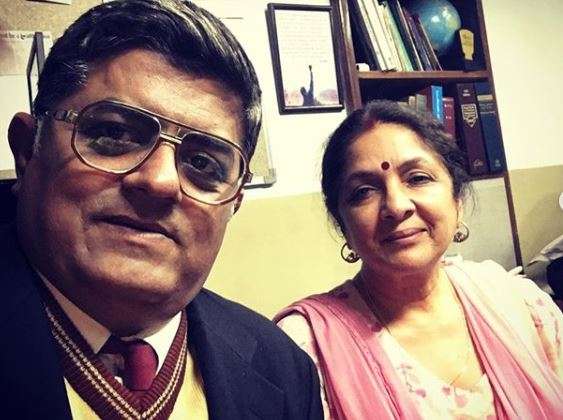 Gajraj Rao, who is playing the character of the father of Ayushmann Khurrana in the movie, says that the movie is no less than a miracle or him. He said that he had been in the industry for the past two decades and this single movie gave him due respect and popularity.
Gajraj has different views from other actors in the industry. He says that one can't rely on acting for the financial security and that it is not a lucrative profession unless one is a superstar.
Talking about how happy he was at the film's success, he said, "The calls, the messages, friends and strangers alike are calling from all over the country and from outside. I never imagined this film would change my life and career. But it has. It is all destiny."
He added that, "It was not as if acting was my only means of livelihood. I made sure my family didn't have to suffer the consequences of my passion for acting."
The actor said that he also dabbled in the business of garments and also tried his hand at Hindi journalism for some time. He is the owner of the Code Red Films. "I firmly believe acting cannot be a lucrative profession unless you are a superstar. That a major role in 'Badhaai Ho' has come so late in my career can only be called destiny. I never expected to get a pivotal role like this. It was Ayushmann Khurrana (who plays Gajraj's son) who recommended me for the role. I can't thank him enough, and the director Amit Sharma and the writers for writing such an interesting role for an actor who has never done a central part before."
Overjoyed with the success of the film he said that it was the first in his entire career that people started knowing from his name. Recalling an incident from the recent past he said, "When someone shouted, Gajraj at a public place for the first time, it was music to my ears.'' He told that earlier people used to approach him at the airport and say that they have seen him somewhere and that he would have to start with his bio-data after that.
For more interesting stories download the Lopscoop application from Google Play Store and earn extra money by sharing it on social media.
Add you Response
㑼
Never Imagined 'Badhaai Ho' Would Change My Life, Says Gajraj Rao