The verbal war between the two actresses of the Bollywood industry has caught limelight after both of them have started slamming each other among media reporters.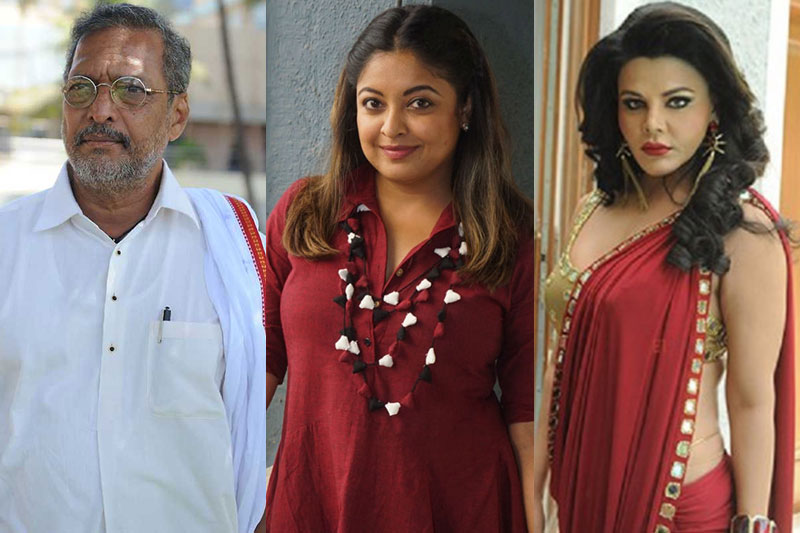 The matter started when Tanushree Dutta came into media talking about her experience with Nana Patekar in 2008 while they were filming for a song from the movie 'Horn Ok Pleassss' and Nana Patekar misbehaved with the actress. Later, the same role was made to do by Rakhi Sawant in place of Tanushree.
After the actress started talking about her bad experience with the actor back in 2008, she came out in the media calling out Nana Patekar for misconducting with her. Many press conferences took place and she narrated the whole story about when she was almost killed with her family.
Rakhi Sawant to conducted various press conferences in which she spoke badly about Tanushree saying that she was a homosexual person and had tried to rape Rakhi 12 years back. She also called her a 'man from the inside' and a lesbian. Rakhi also claimed that Tanushree was her best friend back then and took her to rave parties where she forced her to consume drugs.
To all the accusation Rakhi put on Tanushree, Tanushree said, "My parents always told me to choose my friends very carefully and I learnt to live by that advice. I simply avoid at all cost people I think are not good for me. So it's disgusting when uncouth, uneducated, dirty, downmarket, classless, characterless, perverted, degraded abominations like Rakhi Sawant claim to ever be friends with me."
She also told that Rakhi's agenda was to convert Tanushree into Christianity. Tanushree said, "She told me that I will go to hell if I don't believe in Jejus. Of course, the fanatic fool didn't have an answer when I asked her the exact location of heaven and hell. Then Rakhi went on to trash Hinduism and murti puja by calling it devil worship. At this point, I got disgusted with her and told her to back off."
Later, Tanushree also said Rakhi is a "sex and money obsessed moron" and asked her if "Have you done plastic surgery on your brain also?". She added, "You will perish along with your lies and so will your friends who have put you up for it."
For more interesting stories download the Lopscoop application from Google Play Store and earn extra money by sharing it on social media.