Your username or email address

Log in
Enter the email address for your account and we'll send you a verification to reset your password.

4 Face Cleansers For Different Skin Types

There is a large variety of cleansers in the market available these days.

posted on 10/26/2018 15:51:52
Every other person faces the problem of choosing the right face cleaner for themselves. Cleaning is one of the basic requirements of our body and especially the face. It is mandatory to use cleanser to keep away breakouts, dull skin and clogged pores.
There is a large variety of cleansers in the market available these days according to the skin types. But the question is, do we really know what type of cleanser is used on what skin? I bet many of us don't! It is difficult to choose from the wide range of cleansers like oil-based, water-based, cream and gel cleansers.
So, come let us know a little more about the kinds of cleansers available in the market.
1. Cleansers which are gel or lotion based should be used by the people having dry and parched skin. Cleansers which have a soap-free base should be used so that they do not strip away moisture from the already dry skin.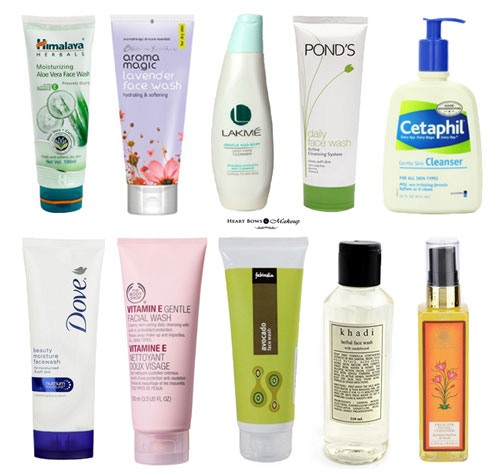 2. People who have skins that are sensitive and prone to reactions should not use cleansers with harsh ingredients. Mild cleansers that have basic cleansing properties and are ideally hypoallergenic to prevent any irritation should be chosen.
3. Pores on the oily skin get enlarged due to excess production of sebum, so special care should be given to such skin types. Cleansers that have oil control properties and that prevent and reduce acne should be used.
4. Skins that get dirty and patchy with pollution and stress should use cleansers that contain multivitamins which in turn will help in replenish and enriching the skin. Cleansers that contain Vitamins like B3 or E help with brightening and evening out the skin tone and help with a more youthful and clear appearance.
For more interesting stories download the Lopscoop application from Google Play Store and earn extra money by sharing it on social media.
Add you Response
㑼
4 Face Cleansers For Different Skin Types