Childhood is the best part of a human life. The days when we just had to study and sleep on time, we had no other work to worry about. And now if we compare our lives with those days, we see that the only things we miss being an adult are sound sleep and some peace in life.
Every other person has different versions of their story of childhood. Some had video games to play while other had Barbies. Some used to spend their time with the colony friends while the others used to fight with their siblings. But the difference that we noticed while we met some of our cousins in the functions or on the daily basis was the way they carried themselves or the way they dressed.
This difference is called being a 'tomboy or a proper girl' type. If you were the ones who felt different from other girls in the family or colony, then this article is for you.
Here are a few things you would understand if you also grew as a tomboy-
1. You Wore Your Dad/Brother's Clothes Often
You would rarely find a tomboy being dressed up like a proper girl. Tomboys like to dress loose and comfy. They just look for their brother's or father's clothes to wear. Baggy denim and oversized t-shirts were always a preference for you.
2. You Didn't Understand The Concept Of Dolls
Yeah! Really, I never understood what dolls were supposed to do with all the pink dresses and shoes and comb. I would rather play with a bear than Barbies. Maybe, this was the reason I was not liked by other girls in the group.
3. Dressing Up Didn't Mean Anything To You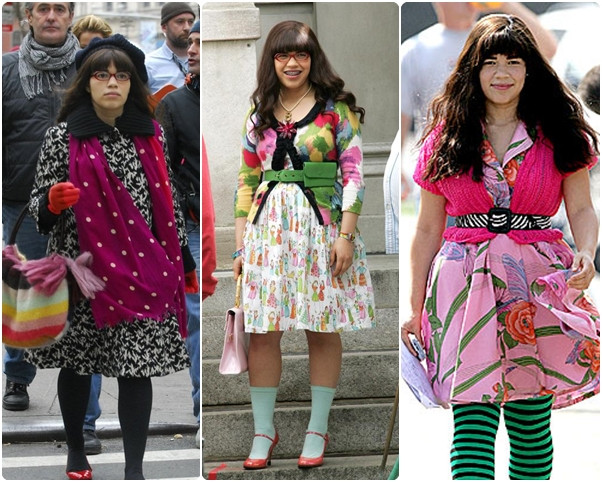 Am I invited to a party? Oh, well, where are my shoes? Wait, were you expecting me to wear a dress or frock with bellies and have fairy-like hair? You would never find tomboys like that. They aren't bothered to look civilised.
4. Most Of Your Friends Were Boys
You never understood what girls talked about all the time and giggled among themselves. I just used to hang out with boys who would also treat, me like any other boy in their group.
5. You Didn't Mind Getting Your Hands Dirty
If you find a girl kid playing in mud and sand often, you should be quick to understand that she is soon going to grow as a tomboy! Instead of playing with other girls, they would prefer climbing a tree or playing in the mud.
Tomboys were the one who would feel awkward when they saw others girls dress up for the parties or functions while you stood their legs apart fighting in the queue for 'Gol Gappas'.
Are you a proud tomboy? Let us know in the comment section below.
For more interesting stories download the Lopscoop application from Google Play Store and earn extra money by sharing it on social media.