Your username or email address

Log in
Enter the email address for your account and we'll send you a verification to reset your password.

Virat Kohli Becomes The Fastest To Score 10,000 Runs In ODI, Breaks Sachin Tendulkar's Record

Virat Kohli is not going to stop anytime soon.

posted on 10/24/2018 16:38:50
Virat Kohli is not going to stop anytime soon. The Indian skipper has achieved another milestone while playing against the West Indies in second ODI. Virat becomes the fastest to complete 10,000 ODI runs and the special part about the record is that he has broken the record of the god of cricket and his idol Sachin Tendulkar.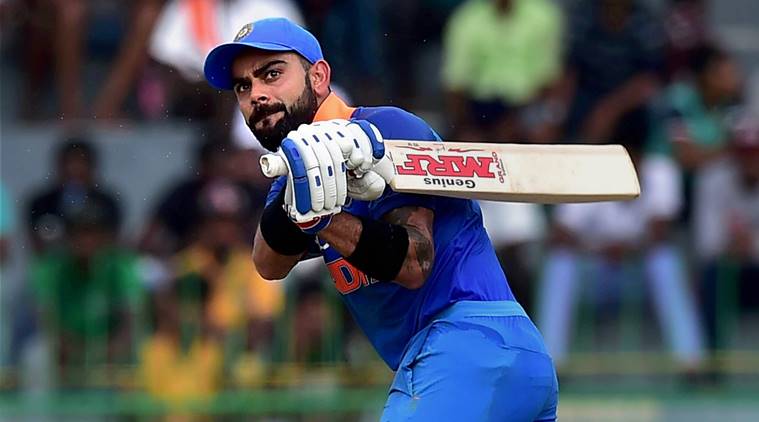 Sachin Tendulkar made the record in 2001 and took 259 innings to reach the milestone and on the other hand, now Virat Kohli reached the mark in just 205 innings. He is now the fifth Indian batsman and 13th overall to reach the incredible milestone.
Kohli went for a single enter the 10,000 club in the 37th over of the innings. Kohli impressed everyone with his performance in first ODI as he scored a century and he was 81 runs to reach the landmark and the Indian skipper did it in style.
Sachin Tendulkar, Rahul Dravid. Sourav Ganguly and MS Dhoni are the only Indian batsman who reached the milestone of scoring 10,000 runs in ODI. It seems that Virat Kohli is not going to stop anytime soon and make India proud by breaking records in the future.
The rest are one player each from Pakistan, Australia, the West Indies, and South Africa.
Bangladesh, England, New Zealand and Zimbabwe are yet to have a player reach the 10,000-run mark in this format.

For more interesting stories download the
Lopscoop application
from Google Play Store and earn extra money by sharing it on social media.
Add you Response
㑼
Virat Kohli Becomes The Fastest To Score 10,000 Runs In ODI, Breaks Sachin Tendulkar's Record