Your username or email address

Log in
Enter the email address for your account and we'll send you a verification to reset your password.

Sonali Bendre's New Look Will Inspire You to Stay Positive In Every Situation

Sonali Bendre is being thankful to every person who is spending time with her.

posted on 10/23/2018 17:19:00
It seems that Sonali Bendre's Instagram account has turned into a perfect source of motivation ever since she was diagnosed with high-grade cancer. People are in need of such motivation once in a while.
Sonali has been sharing little updates of her life via her Instagram account where she shares little details of her meeting with friends abroad or enjoying ice cream with them. Be it her emotional messages for her son or her new hair styles, she likes people to know that she is in a painful yet happy state.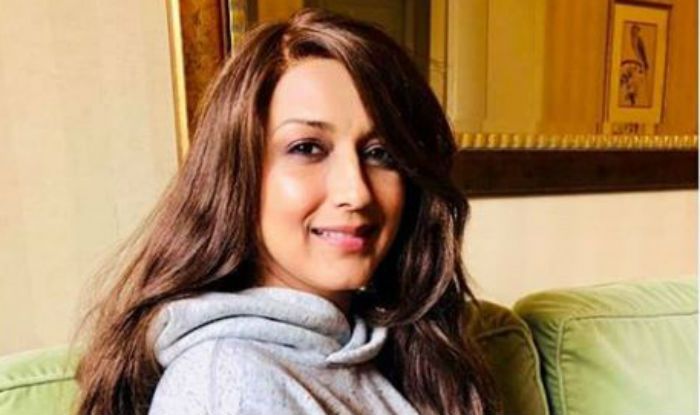 The actress is getting her treatment done in New York. On Monday she shared her new look which she got by getting a new wig from her hairstylist friend. She shared the picture of her new look thanking her hair stylist as she wrote, "Sometimes, in the most unlikely of circumstances, you meet the most amazing people... someone who meets you as a stranger but very quickly becomes a friend. One such person is @bokheehair, genius hairstylist and wigmaker. She has been absolutely amazing; indulging me with various looks... short hair or long hair. She's been so understanding, supportive and empathetic throughout it all. Thank you so so much Bokhee, I can't tell you how much our sessions together mean to me. You truly are an angel. #SwitchOnTheSunshine (sic)."
Sonali Bendre is being thankful to every person who is spending time with her. Recently she met Anupam Kher and Priyanka Chopra and shared pictures of the same.
For more interesting stories download the Lopscoop application from Google Play Store and earn extra money by sharing it on social media.
Add you Response
㑼
Sonali Bendre's New Look Will Inspire You to Stay Positive In Every Situation